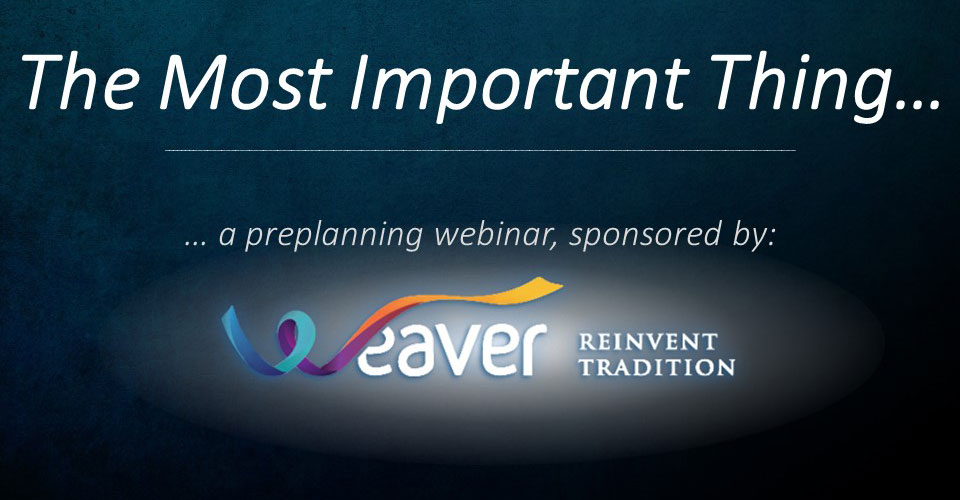 Thank you for completing the survey!
To download your Free Preplanning Checklist, click the "Download Now" button and save the file that opens in the new tab
If you have any questions, please do not hesitate to contact us. Our team is happy to help guide you through the process.
Weaver Family Funeral Homes